Through 4 weeks of College Football, "yer boi" is sitting at around a 46% winning percentage. Thats lethal. Every few weeks (or when I feel like it), I will be bringing out "YOYO's SLING IT WEEK". My record is too good. This is the make or break week that put me above .500 or an unachievable low. Take the picks. Take the picks. Take the picks.
I usually don't bet the Friday games, but, I have won money on this team 3 weeks in a row now. I owe THE HAWKEYES money. When in doubt, keep riding the hot hand. This Iowa football team is a O/U bettor's dream. They have what seems to be the best defense in the country and they literally suffocate teams. Not to mention they run the ball until the cows come home no matter the outcome. UNDER UNDER UNDER. vs Maryland on Friday, Iowa will control the tempo of the game. UNDER 48.5.
Until I can't bet them, I ride with them. This is the big one that everything has been riding on for Big Blue. "They can't win the big ones", "They can't throw the ball", "Their defense won't hold up", "Their fans suck", "Harbaugh is out", etc, etc, etc. Those who stay will be champions. MEEEEECHAGIAN +1.5.
My 1st "MAC play of the week". Western Michigan comes out at 6.5 point favorites. Buffalo shuts them up. This team wins the big ones. Plus, I hate Western. Sorry Ronny. Bulls Bulls Bulls +6.5.
The Trojans have the biggest cake walk of their schedule. Colorado is a team that has not scorn more than 4 touchdowns through their season thus far. USC packs on the points in high elevation. USC -7.5.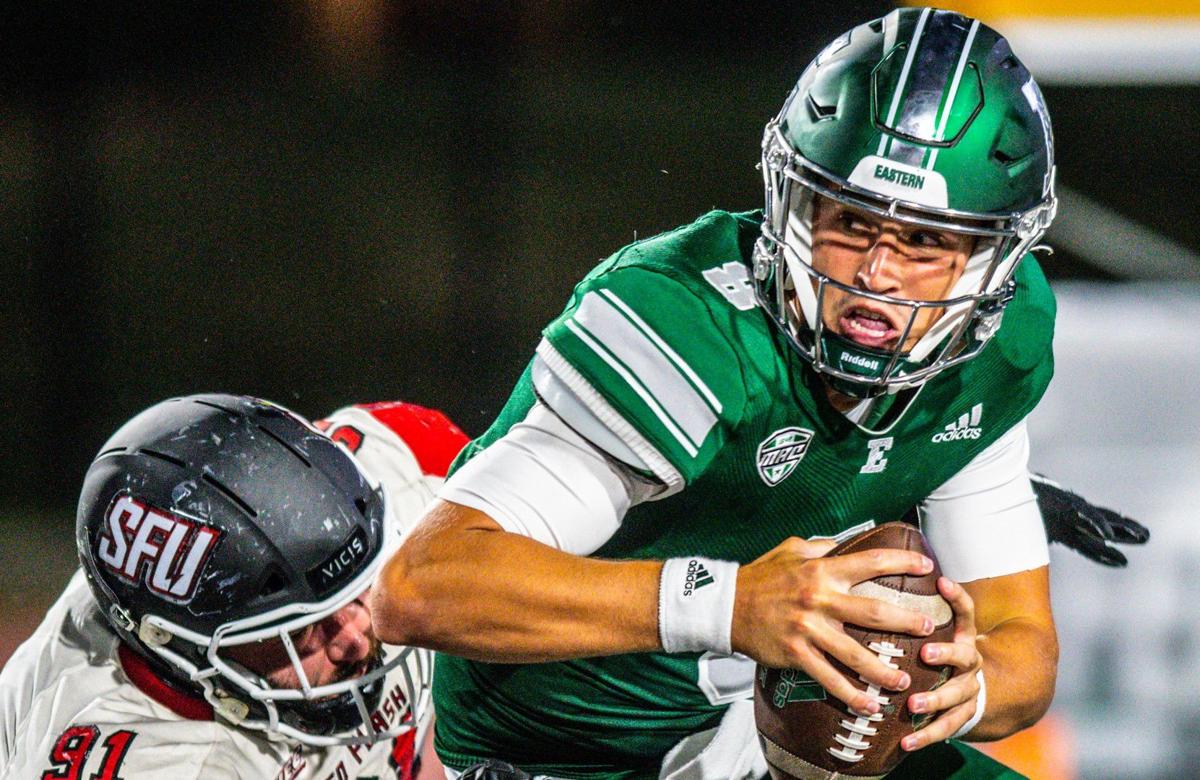 My #2 MAC PLAY OF THE WEEK and LOCK. After the damn near 60 point rout that the Eagles put on Texas State, the Eastern Eagles open MAC play with a tough one on the road @ NIU. This is a game people should tune in to for the fact that it is 2 transfer QBs going punch for punch. Ben Bryant was a little bit down the road as a Cincinnati Bearcat just 1 season ago. He has been slingin' the pigskin and is putting Chris Creighton and the Eagles on everyone's radar. Eagles go soarin +2.5.
After a MASSIVE win in Chicago vs the Badgers, this next game is what I like to call, "the battle of the fool's golds." Notre Dame can springboard themselves into a possible top 4 ranking after this week. Brian Kelly will not disappoint. I just don't know how you bet against these guys. Power 5 > Group of 5. Obviously. Fighting Irish +1.5.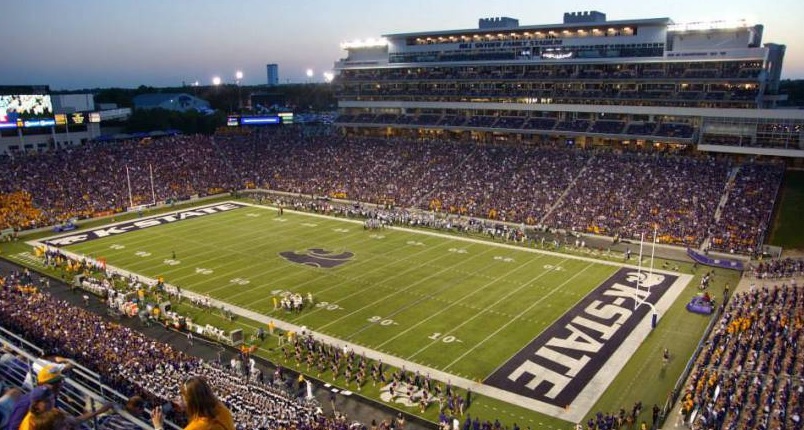 When "K-STATE" comes a-rockin', don't come a-knockin'. This place gets loud, nasty, disgusting, and downright mad at opposing teams. The Sooners have been sneaking by BIG 12 teams. This is their "Gotcha" week. Kansas State is a tough place to play. Wildcats don't let Spencer Rattler off the hook. Kansas State keeps it close and/or wins. +10.5.
I love this late game. UCLA gets it back on track at home with a huge win over Arizona State. The Golden Boys (-3.5).
2 of 2 late games that I absolutely love. The Bulldogs are traveling to Hawaii and they are going to put on a touchdown show. This one isn't close. Fresno State -10.5.
BONUS PICKS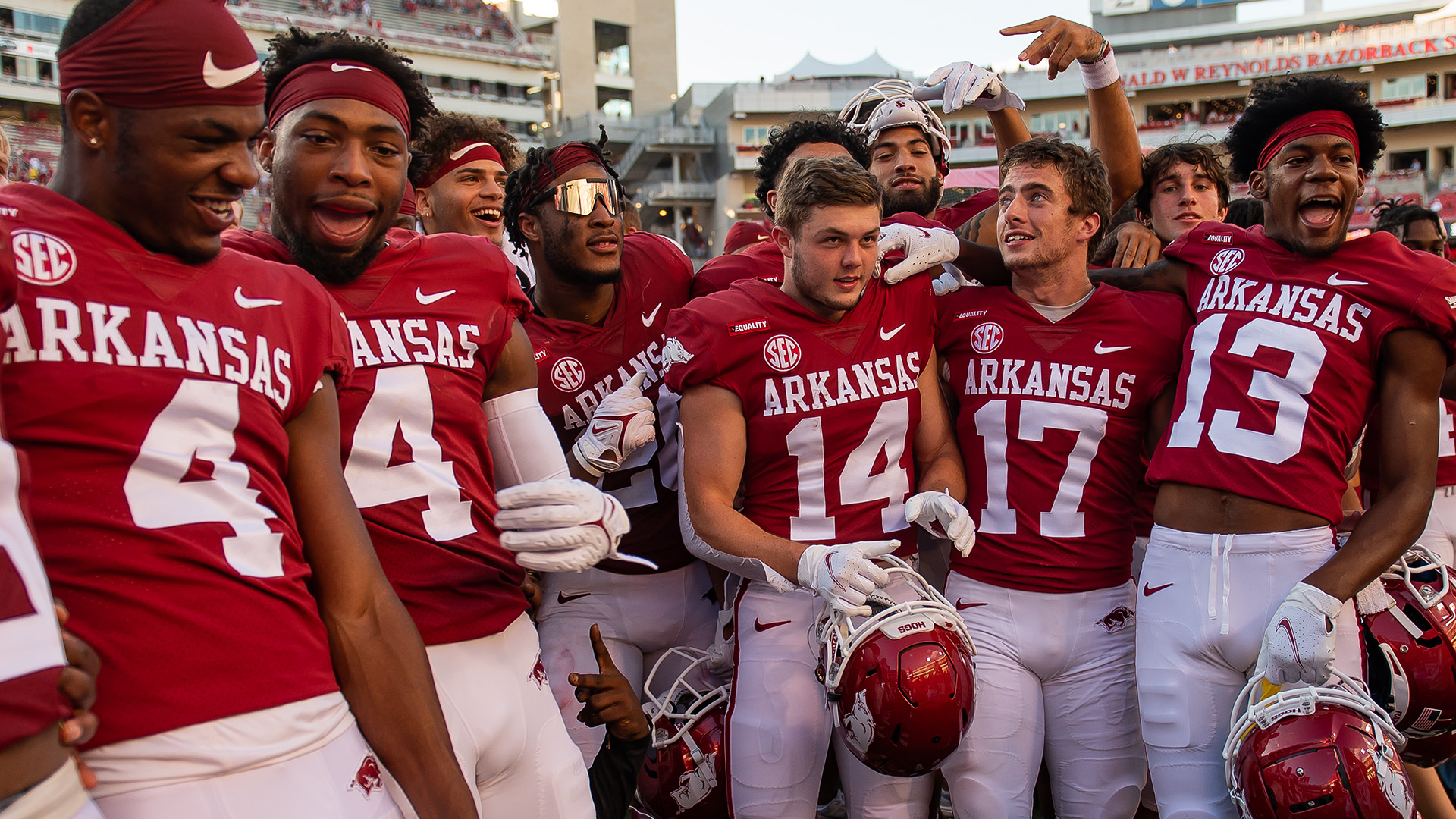 They have a tough task ahead. However I like starting the game ahead in the points. I owe Arkansas money with how much I have won on them. You have to be able to pay it forward. This is the week to do it. Razorbacks +17.5 vs Georgia. YOYO SLING IT PICK.
I love this team! Ole Miss with Lane Kiffin at the helm is the best shot anyone is going to have at beating Alabama this year. They also don't look THAT good. Fins up. Landsharks cover at the absolute least. Rebels +14.5. YOYO SLING IT PICK.