Sup Losers. We are still here. Decent week last week. Lost a couple big ones. Here are some takeaways after Week 1:
Clemson can't score
Georgia's D-Line might be the best I have ever seen in my lifetime.
UCLA with Chip Kelly… works.
Joe Milton is going to be a heisman candidate for the Vols.
College Football is 100x better when Florida State is good.
Michigan and Michigan State look solid.
Alabama will not have a close game all year.
"ONWARD YOYO! PEOPLE WANT TO SEE YOUR GOLDEN WEEK 2 BET CARD!"
Alright. Let's get it started.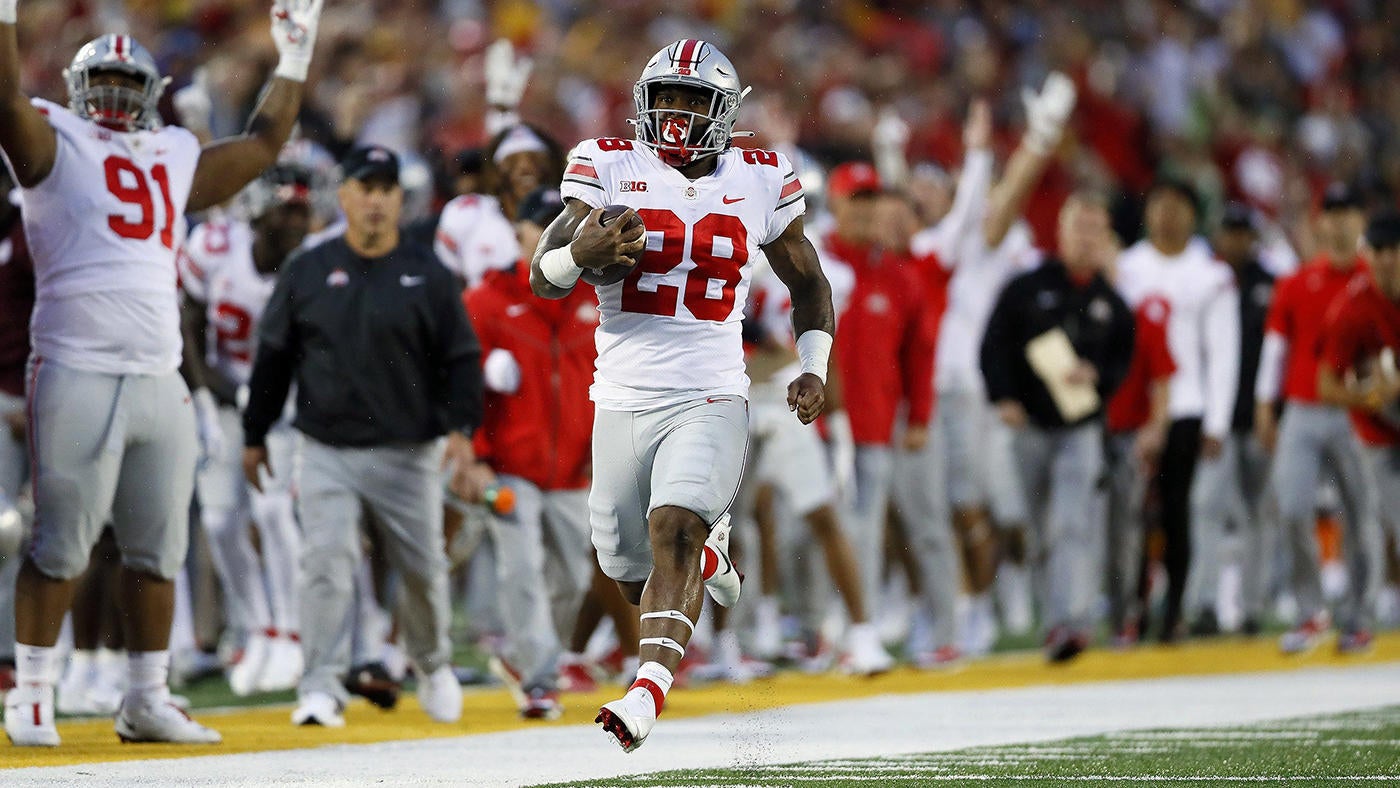 Ohio State opens up as favorites obviously. I was a little nervous last week early against the Gophers, however, second half the Bucks were running up and down the field in 2 plays or less. This team has so many weapons, I could be the Quarterback. To add to that, Oregon looked awful last week and struggled against a Fresno State team that brought it from the word go. Ducks are in trouble. Ohio State (-14.5).
Yet another Michigan transfer who is balling out. Joe Milton looks 10x more swaggier in the bright orange checkered jerseys. This is a team I am riding until they let me down. Pitt has always been average. Vols have the potential to blow this thing wide open. Vols (+3.5).
This is not the same Rutgers squad that was losing to Eastern Michigan 3 years ago. This new and improved Rutgers squad dropped 61 last week and their offense if electric city. The birthplace of college football looks to be headed the right direction. Syracuse does not stand a chance. Vegas is trying to make this a trap game when in reality, it's a blowout. Scarlet Knights (-1.5).
I absolutely love this pick. This starts my 1/3 YOYO LOCK PICKS this week. Buffalo has been a MAC contender the past few seasons. Although they lost a lot of key players last year, this team always has a certain heart to them and they love flying the MAC Flag and beating BIG TEN opponents. Not to mention they are the underdogs as well. Huskers look awful. Buffalo Bulls (+13.5).
YOYO LOCK 2/3. Somehow the Hawks come in as the underdog vs an Iowa State team that barely survived a massive upset vs UNI last week. There is massive potential in how good Iowa can be this year. Everyone always knows they have a stout D every year. This may be the year they can put it all together with a solid O. If that happens, Ohio State needs to watch out in championship bout. Hawkeyes easy (+3.5).
I present to you… The Big Ten Slayers. Chris Creighton and Eastern Michigan Football. Eastern makes the trip this Saturday for a BIG TEN BOUT vs the Badgers of Wisconsin. Over the past few years, EMU has secured wins over three other BIG TEN schools and never, ever, ever get blown out. This team is the definition of "Road Warriors". They bring "The Factory" mindset on the road with them. We may be looking at the possible upset of the century. LOCK #3. Eastern Eagles Hats Off To You (+25.5).
Look at this view. Is there anything more I must say?? Washington lost last week to Montana. Night games at The Big House are absolutely electric. Must I mention that every single "Night Game" that Michigan has had, they have won. 3-0. Make it 4-0 Saturday night. Wolverines Big (-6.5).
Last but not least, after a 30-7 win last week, USC looks to open up conference play with a massive victory at home vs Stanford. The Trojans have a couple Heisman type players. If they can put it all together, this is not remotely close. USC (-17.5).