This is not the easiest to see, so I will list the seedings, 1-20.
1-4. Pepperoni, Pineapple, Cheese (Extra, all kinds), Sausage.
5-8. Ham, Chicken (all kinds BBQ, Buffalo, etc.), Mushrooms, Bacon.
9-12. Egg, Basil, Banana Peppers, Green Peppers.
Play in Match Ups-
13 Onions vs 20 Cinnamon. 14 Garlic vs 19 Green Olives. 15 Black Olives vs 18 Jalapenos. 16 Tomatoes vs 17 Spinach.
STARTING THIS SUNDAY 3/14/21
Play-in games to start, followed by a 2 day finale on Thursday and Friday 3/18 and 3/19/21.
This "tournament" will begin the day after the conclusion of Ben's MTP A Rainbow of Records which today he suggested Red Headed Stranger by Willy Nelson.
The first bracket last March was won by Pepperoni.
The second bracket, in August, was won by Bacon, with a runner up finish by Pepperoni and 3rd place by Pineapple.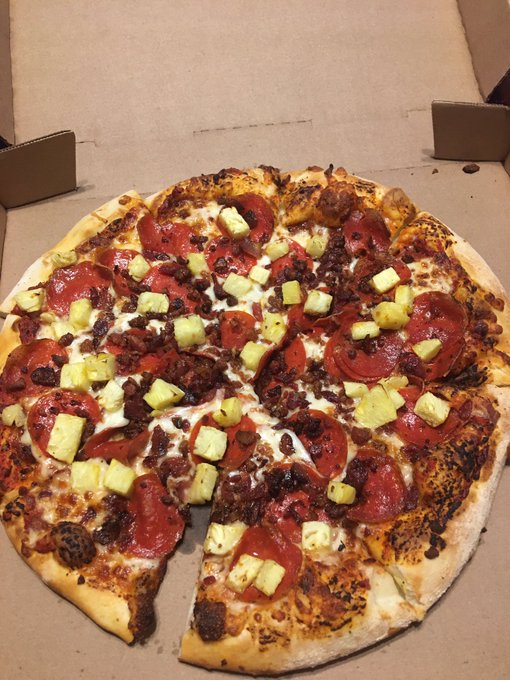 There is 1 large change to this bracket pool… INSTAGRAM!
You can vote on Twitter by looking out for the @ScrambledLegs_ page and the Instagram polls will be run through the stories @scrambledlegspod_
Any predictions? Should I purchase another pizza with the top 3 toppings? Does this amuse you?
Only 1 way to find out!
I'll make a prediction before we kick it off. 1st- Sausage. 2nd- Pineapple. 3rd- Chicken.
Eat up!
-Jacobs