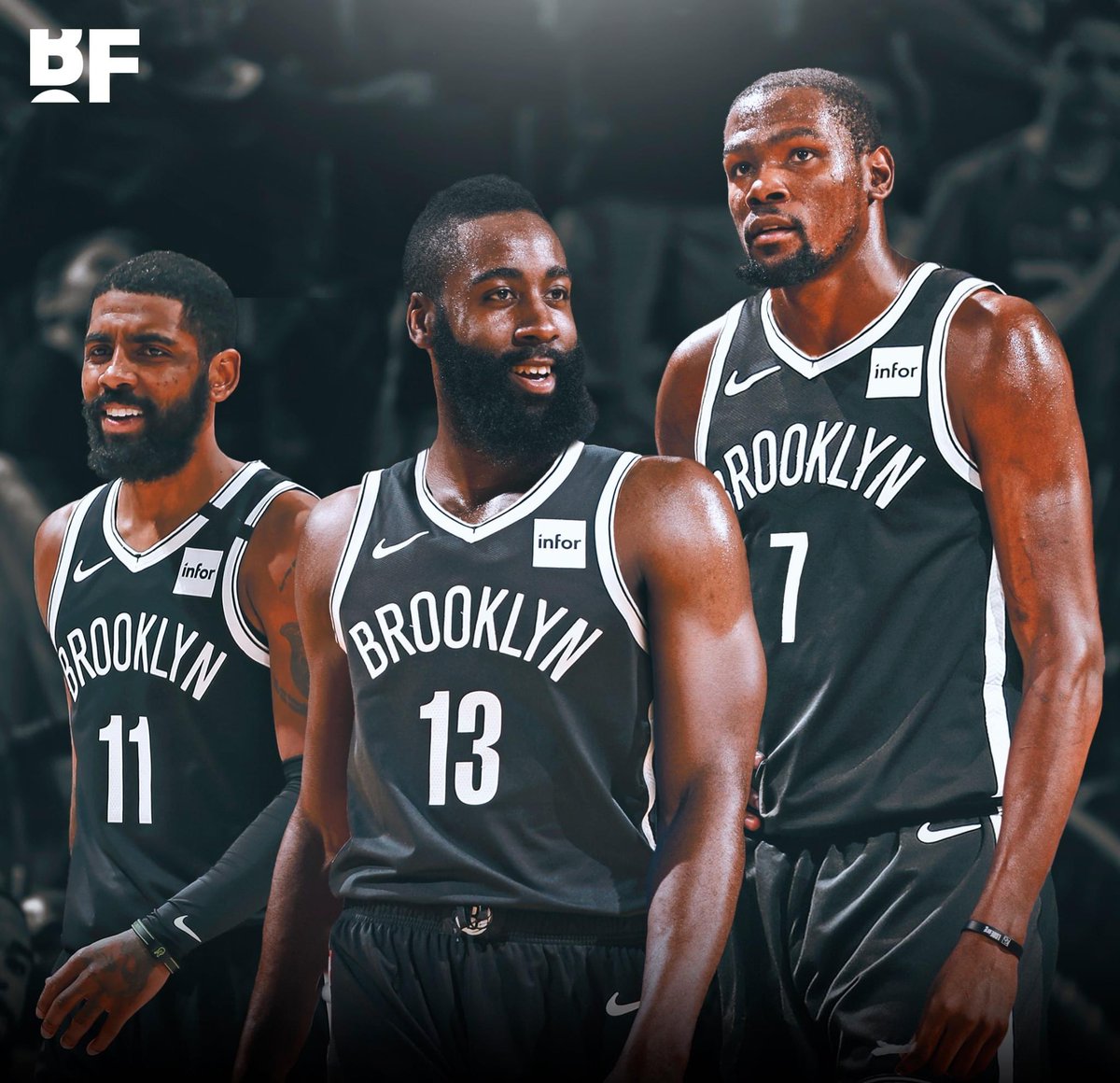 I'm sure you've heard the news that James Harden is officially joining the Brooklyn Nets and teaming up with Kevin Durant and Kyrie Irving, creating arguably the best team "on-paper" since the Golden State Warriors in 2017. While other writers/reporters are more interested in how this will play out on the actual court, I'm personally more interested in how they will look in the digital realm.
It's not everyday that a team is formed on a video game that mirrors how I as a preadolescent 12-year-old (with Dorito-crumb-covered-fingers and probably a crusty sock somewhere nearby) would assemble a team in a rigged draft on rookie difficulty, but the Nets officially did that yesterday and the video-game world was buzzing.
It's a little bit sad that my first thought was akin to that of Bamba's, but that's the digital world we live in nowadays (or maybe, I'm just a loser… with still maybe a sock or two nearby). Regardless, I'm not here to talk about how the Nets will perform in real life, but rather how they will perform in simulated life, where egos, covid, basketball philosophy, and strip clubs (cough cough JAMES) cease to exist… a world where the Nets will be unbeatable and for lack of a better term, a "cheat code".
But they aren't the first of their kind. Off-limits teams exist in almost every video game ever created, but I wanted to keep an official, comprehensive, detailed, and running list of every cheat code that has ever existed in (sports) video games… What's the purpose of such a list?
To save people some from the complete and utter bullshit that facing these teams present… Without further ado, let's do this:
10.) Jon "Bones" Jones (UFC Undisputed 3):
This motherfucker has a special place saved in hell. At 98 overall, he was literally unbeatable. Not only was he completely and totally off limits in multiplayer, but in MyFighter mode (regardless of difficulty), the guy was a spawn of satan himself. For the older generation, a similar comparison would be Mike Tyson in Punch Out, except the only difference was there wasn't a hitch in his punches that you could take advantage of or any notable weaknesses at all: He had a jaw of steel, the most power in the game, an absolute magician on the mat, and just one of his head-kicks would knock you out. To put it lightly, he was god in fighting trunks.
I still remember working and training my fighter over an entire Christmas break in middle school, just to lose to Jon Bones in the title fight again and again… and again. After a broken controller or two, I got to the point where I even stopped shutting off the PS3 and restarting the fight (so that it wouldn't blemish my fighting record)… I officially threw in the towel. I think I fought him a total of 15 times in my guys career and lost each and every time, No matter how much I trained, I simply couldn't beat him. He owned the light heavyweight division. And yes, my fighter definitely developed CTE.
9.) Alabama Crimson Tide (NCAA Football 12):
This is the worst NCAA football game of all time. Not only were the graphics terrible and the gameplay as well, but Alabama was dominant in this game. They were what I like to call, a "juggernaut" (kinda just like in real life), they had a 99 offense, 99 defense, and you guessed it, were 99 overall. They were loaded with talent at every position, but where they were truly unmatched was in the running game… You couldn't stop it and no I'm not even exaggerating. You. Could. Not. Stop. Them.
I spent an entire summer trying to beat my brother in this game, but it was kinda hard to do that when it was physically impossible to stop the run. I remember one specific stat line where he rushed for something like 400 yards on 30 carries, which averages out to about 13 yards a carry. OH! And did I mention he never passed the ball? It could be 3rd and 30 and somehow he'd still rush for a first town. Even if I had the 2000 Ravens defense with Aaron Donald on the defensive line, it didn't matter. It was a glitch in the game and my brother exploited it, to the point that it left me in tears (on more than one occasion).
8.) Miami Heat (NBA 2K12):
This game came out right in the heart of "Heattle Mania" when LeBron took his talents to South Beach. I honestly don't even think that I ever played this team in multiplayer mode, because of how good they were. To start, you had Lebron (99 overall), D-Wade (95 overall), & Chris Bosh (92 overall) and then on top of that, you had potent 3-point shooters like Mike Miller and Shane Battier. To put it lightly, this team was complete and utter bullshit.
My one run in with this team was in my "MyCareer" mode where I made it to the Eastern Conference finals with the Boston Celtics. My guy averaged 72 points in that series, yes, you read that right, 72 points… and despite multiple restarts, we still lost the series in 6 games on a LeBron game winner. It still haunts me to this day.
7.) West Virginia (NCAA Football 07):
This game was the first time I dabbled into the world of NCAA Football and I instantly fell in love. For the most part, that was due to the fact that I only used Pat White (WVU QB) and Steve Slaton (WVU RB): A 1-2 tandem of 99 overall speed players in Rich Rod's (then) potent spread offense.
The rushing QB is something that has always been a cheat-code in video games, but this one was different… Because it's the only time I've embraced being the villain. As an 8-year-old, I still pretty much lost every game to my brothers and my dad, but this team gave me a fighting chance in those match-ups and almost allowed me to beat my dad one time.*
*He stopped me on the goal line as time expired and the pansy never played me again, "I'm too old for these games" he said. Was that it? Or was it just the fact that your pride was a little hurt after almost losing to a kid that didn't know what 2+2 equaled.
6.) Kansas City Chiefs (Madden 2020):

Do I even need to explain this?
Tyreek Hill is literally un-guardable in this game… no seriously, I'm not joking. If he is in 1-1 coverage he will score a touchdown on a fade each and every single time. It's a legit loophole in the game that needs to be addressed, especially when you have the QB with the best arm and impeccable accuracy tossing him the pigskin.
I understand that you shouldn't be able to sit in man coverage all game against Hill, but the sad reality is you can't play man at all when you play the Chiefs, which is a little overboard if you ask me. He's fast and he's arguably the best receiver in the league, but the game is unplayable when you know that a nuke is going to be dropped on your head every time you blitz or run 2 man under. And there is no escaping this team, just try playing online! Each and every teenager plays with this team.
5.) Spain (Fifa 11):
This game was released just after Spain had won the 2010 World Cup a few months prior and if you ever played this game, I'm sure you have nightmares of this team.
They scored at will and it was a miracle if you even crossed midfield against them… and that was if the computer was controlling them. Now add your jackass friend to the picture who thinks he is creating art* with each and every goal he scores with them and you have the recipe for a broken controller. This team was out of control and if you felt the need to play with them, you deserve to be jailed for your crimes.
*"Dude, every goal scored in soccer is like a piece of art and you can call me Picasso!" || Fuck off. Not that hard to score when each and every player is faster than the fastest guy on my team.
4.) Golden State Warriors (NBA 2K18):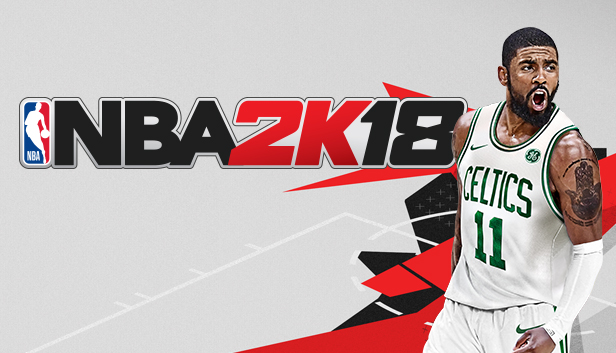 Steph Curry, Klay Thompson, & Kevin Durant. Not only are all three of these players incredible, but they are also dead-eye shooters. It's almost a cheat-code simply having Steph Curry on your team, now add KD and Klay, quite literally the 3 best long range shooters of the 2010's.
This team pissed me off for a few reasons:
I hated the Warriors and everything they stood for.
They kept LeBron from winning a championship.
They kicked my ass in 2K.
This team was the official start of the 2K downfall. What was once the best sports game on the market (NCAA football stopped making games), became unplayable with every online opponent using the Warriors and the "MyCareer" mode becoming a Spike Lee movie*
*The storyline was so stupid in this one: "Picture this, you are a 26-year-old struggling DJ from New York, who finally gets his shot in the NBA because someone saw you in an open gym" … From there you become the next Michael Jordan. Imagine that, the best player in the world doesn't even realize he's that good until an open gym? hahahaah
No, but overall, this team is the best ever assembled on NBA 2K and I don't even think the new look Nets have a chance of taking their crown.
3.) Atlanta Falcons (Michael Vick)(Madden 07):
A lot of people probably remember Michael Vick being more dominant in Madden 05 or 06, but I never played that game so this is what I have to go off of.
Nowadays, the NFL is filled with running QB's, but at the time, Michael Vick was one of a kind and despite the Falcons sucking in real life, they were the best team in the Madden. Only because of Michael Vick's running ability.
All you had to do to move the ball on this game was call hike and sprint around the right side of the offensive line for a big gain, it was so simple that it was comical. This is the closest thing I think there has ever been to the dominance of Bo Jackson in Tecmo Bowl, just an absolute force that could take a pile of literal shit and turn them into the best team ever assembled in pixel form. Simply put…
Video Game Michael Vick: Absolute Weapon
2.) A Running QB + Four Verticals Combo (NCAA 14):
This is probably the most well known cheat code in all of sports video games… The dreaded running QB + 4 Verticals combination was truly a winning combo. Unlike the other cheats on this list, it didn't matter the team or the QB, as long as they had decent running ability you were going to put up points on anyone.
Some claim that the "3 Man Deep QB Spy" will shut down this game-plan but that's a lie, all that does is force the offense to audible one receiver to a slant and the rest is history… all you are doing is torturing yourself and prolonging the inevitable by running that defense.
Some of the teams and names that were most deadly with this offense were Notre Dame (Everett Golson), TCU (Trevone Boykin), Oklahoma (Trevor Knight), and Ohio State (Braxton Miller).
Does it have a KRYPTONITE?: If you have ever played NCAA 14, you know this strategy (and have probably lost trying it), but for what it's worth… I have never lost with Navy and the triple option… My only stipulation is that I have to have the updated roster with Keenan Reynolds (who should have been invited to the Heisman Ceremony his senior year) as QB. But here's the key to pulling off the impossible, you have to run the ball the entire game and put the clock to "conservative", where it will literally take an entire half to go down the field if you do it right. Lol, you will never see someone rage more than when you decide to deploy the "sit on the ball" technique.
1.) Bowser Jr. on the Flame Runner at Yoshi Falls:
Storytime:
So back when me and my brother were between the ages of 8-12, we spent an entire summer mastering the game of Mario Kart… In particular, the easiest map (a small circle) called Yoshi Falls. We spent days trying to beat eachother's speed records, but one record truly stood the test of time: My brother with Bowser Jr. (😂) on the Flame Runner bike, at Yoshi Falls.
He was so good that he set the midwest speed record on that map (which I wonder if it still stands today?)
He was untouchable and I have tried to beat that record for years, but have never even came close. It was a perfect run that could never be replicated.
He was Secretariat.*
*Is it sad how proud we were of that record? While other kids were outside playing that summer, we felt our time was better spent in doors chasing a Mario Kart record… But here's the thing, that record is something of legend and I have zero regrets for how many hours I logged on that game because: