I will be totally transparent here and say that the 1990's was decade that gave me the most trouble here. The majority of albums from the 90's that I really love are either rap albums (lookin' at you Illmatic) or some variety of rock (*cough* Ok Computer *cough), and while there are plenty of good albums from the 90's that can be considered pop, I want to save some for later. I looked at a lot of lists and charts and really put in some thought before I had my finalists, but once I listened to them all there was no question. CrazySexyCool was my 90's pick as soon as I finished it, and I feel good about it.
What can I say? TLC certainly were not false advertisers. While CrazySexyCool might not be the most creative album title, there really isn't a better way to describe the collection of songs on this record. It isn't particularly thematically cohesive, there isn't any dense narrative to dissect, there aren't songs that will hit you in your soul and make you tear up, but who wants that in a pop record anyways? Apart from being crazy, sexy, and cool, this album is just plain old fun.
Everything about CrazySexyCool is so clearly 90's in all of the best ways. The record scratches, the pop/hip hop instrumentals, the vocalizations in the background; I can't really put it into words, but it feels sonically like The Fresh Prince of Bel-Air. Listening and relistening to this album recently in preparation for this week, I couldn't help but smile and nod my head to the beats for the majority of the 56 minute runtime of the album. I mean honestly, the record is just soaked with an infectious swagger and energy.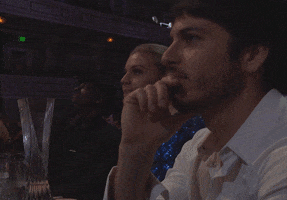 What sticks out about this album that makes it so good? Well its hard to put into words. I try to avoid this kind of verbiage, especially when writing, but considering I'm writing about an albums titled CrazySexyCool I think all bets are off: It's the vibes. That certain je ne sais quoi that nobody can quite put their finger on but everyone can feel, that is what I love about this album. Beyond that, it is fresh the whole time never stagnating, it is super fun, it's funny, and of course, it's crazy, sexy, and cool.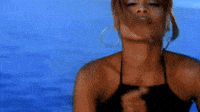 This one totally surprised me. I didn't envision this record making the cut when I started working on this month's picks, but as it stands I have no doubt that TLC's 1994 album CrazySexyCool absolutely deserves to be here.
That's it for me today, DJ Boogie will see you tomorrow.
Don't go chasing any waterfalls while I'm away though.