That's right, the very first edition of DJ Boogie's Musical Training Plan is starting with the big man himself, the great Mr. Frank Sinatra. When trying to decide which album from the 50's I wanted to pick, there were some great options, but for some reason, this one just felt right.
In true Sinatra fashion, this album from 1958 is unquestionably a concept album, which is strange to say as that sub-genre of album is usually reserved for music a little bit more out there (think Pink Floyd's "Animals" or Bowie's "Ziggy Startdust"). Each song over the album's 38 minutes is tied together by the thematic thread of adventure, of exploring the world, but it never loses that poppy quality. Sinatra's powerful and buttery vocals soar (pun intended) and give us one of his very finest pieces of work. The album doesn't grow stale as the feel of each song is fundamentally different, just as the feel of each travel destination he sings about are totally different.
There are big, fun, swingin' songs that make you want to get up and dance like you're at the enchantment under the sea dance from "Back to the Future" in the title track, 'Isle of Capri' and 'It's Nice to go Trav'ling'.
There are also lush ballads to just sit back and enjoy in 'Autumn in New York', 'Blue Hawaii', and 'April in Paris'.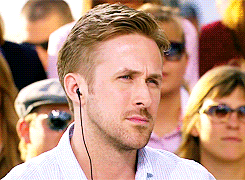 While the arrangements behind Frank's vocals are all top notch, this is without a doubt a Frank Sinatra album. Every song is driven by the engine that is the wonderful voice of Frank Sinatra. Powerful at times, soft and subtle at others, this guy has one hell of a set of pipes on him, and those pipes are what makes this album what it is.
If you've never listened to Frank Sinatra or this album before, I hope you enjoy it as much as I do. If you love Frank Sinatra too, you're very welcome.
I'm excited to kick off the very first Musical Training Plan, and I'm happy that the late great Frank Sinatra will be the one to get it started.
Tomorrow we travel to the 60's for a new pop album, but for now, forget your troubles and sail away with Danny Ocean himself.
Ben "DJ Boogie" Jacobs, signing off.