Howdy everyone! First crack at this whole blog thingy so strap-in, could be a bumpy ride, but hey, we'll grow together.
So anywho, we've all been impacted by this stay-at-home order in one way or another yeah? As a runner who was looking forward to some springtime racing, it definitely threw a wrench in any formal plans of a track season. I know, big picture thinking it's like a drop of water in the ocean, very fortunate to be impacted in a non-livelihood threatening way.
Still sucks, as many other track athletes can attest to.
But what about informal races? Underground, under the radar events for people to get that racing itch in. Like "Fast & Furious" but a lot slower, everyone is nice, and not as illegal… so "Slow & Sincere"? (It's a working title, could be big)
Well that's where I found myself at last Friday, in the city of Nashville… Michigan. Fun fact, there are 8 Nashvilles in the country, makes gps-ing just a smidgen more annoying and it's about 7 more than I knew before last week.
And yet a rag-tag group of 20 runners all found their way to right one for a race night under the lights.
I had heard of the event through a former teammate of mine in the week leading up to it, and at first was doubtful of even going. At the time, I was trying to stick to my coach's training 100% (if you're reading this coach, I am training please don't be mad at me) and had another week left before I would've wanted to do my own time trial. But my teammate kept pressing me to go, closing with, "c'mon, it'd be fun".
Fun.
Fun isn't something we've been able to have a lot of since lil Covid (hmm, could be a rap name, heard it here first) hit. I've been stuck in a pretty monotonous routine because of it, so the selling point of fun sealed the deal, I was in. Friday rolled around and I hopped in my friend's fashionable Ford Flex and we were off to Music City (wait, wrong Nashville, ope).
The gun time was set for precisely 8:27:30 PM, and honestly the most surprising thing about the start wasn't us using the exact time, but we actually had a starting gun (I wonder if you can just find those things on Amazon…). That classic two command start of "on your marks" and the bang of a gun got us off and running, 3200 meters to go.
I didn't realize how much I missed competition until this. A no stakes, no pressure, go out, run fast and race people scenario was the bee's knees. Everyone there was happy to beat people, to be beaten by people, and to be on a track again. It was a camaraderie that we had all been missing for weeks.
What I realized I hadn't missed was going backwards in a race. You know when each lap feels the same, they just get slower and slower? Well that was my whole last mile, eventually I was able to use the power of God and anime to bring it home the last 400m.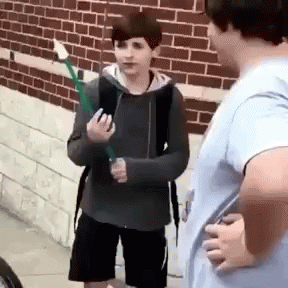 If you were to just take it at the results-level only, it was a damn good high school meet. Not necessarily the most flattering thing to describe a buncha people over the age of 20 putting it out there on the track, heck I barely beat my high school self! Just a 22-year-old collegiate runner kicking it in to beat his 3200m PB from four years ago.
But who cares about the times!
We all got to race, we all got to meet new people, and we all got a few hours on a Friday night to forget about the mess that is this pandemic going on in the world.
I toed the line on that track knowing two people, and yet I left Nashville with 17 new friends and a few more Strava followers, which honestly the latter should be a selling point for anyone to do anything (we do be clout chasing). Had a heck of a time doing it too, the summer MOO-Ville circuit will be a hotly contested one and I can't wait to update y'all when we run it back.
See you Space Cowboy (iykyk) -Joost